April 11th, 2019

Hello everyone,


Hope you are having a wonderful week so far. I've started a week feeling totally recharged by the latest adventures while traveling.

Last week I spent in Czech Republic and Germany exploring the beautiful National park called Bohemian Switzerland. I was traveling with one of the best friends I have - Heide Truong. Heide is always filling up my days with so much inspiration and support. Her adventurous soul makes a perfect companion for travels!

To share our joyful experience from the previous week with you, we decided to record a podcast!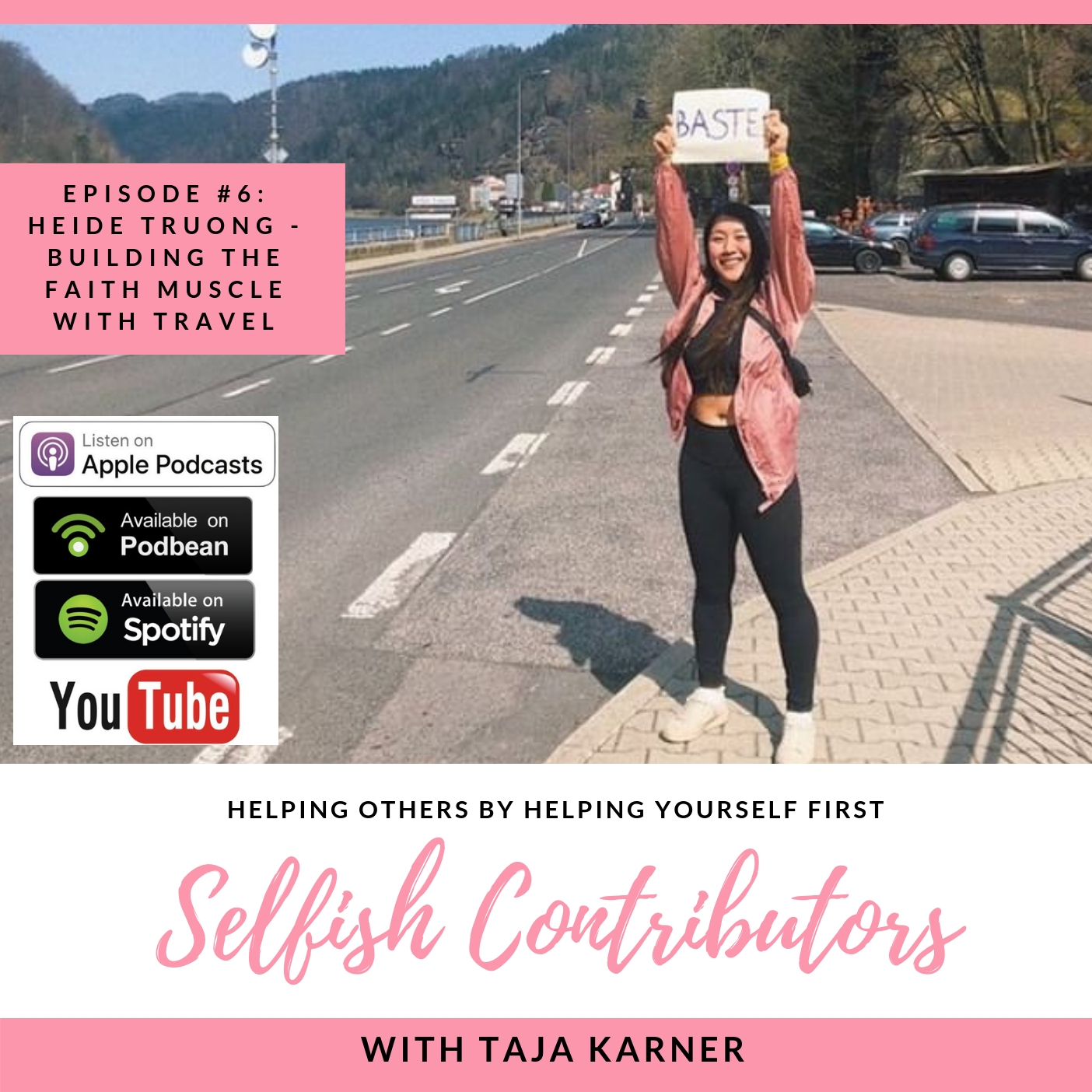 I'm excited to share with you this super inspiring interview.

You can listen & watch the interview on Youtube: Click HERE to Watch
And you can also find a voice only version on iTunes, Spotify and Podbean under the title: The Selfish Contributors Podcast. :)

Heide is a traveling enthusiast just like me! We bonded very quickly since we have so many things in common. However, we come from a very different background.
In this episode, she shared with us her inspirational story. She went from being a troubled teenager abusing substances to becoming the first person in her family graduating at University. Moreover, she went from a life full of struggle, suffering, and hatred to a life full of adventure, joy, and love.
You'll also hear some awesome stories from her travels. She explained very well how travel is the ultimate faith muscle training that helps us live with more courage in daily life.
I'm sure you'll feel inspired to travel more after hearing this episode and you'll gain some amazing tools to bring more faith in your life!
Enjoy and talk to you soon!
Taja