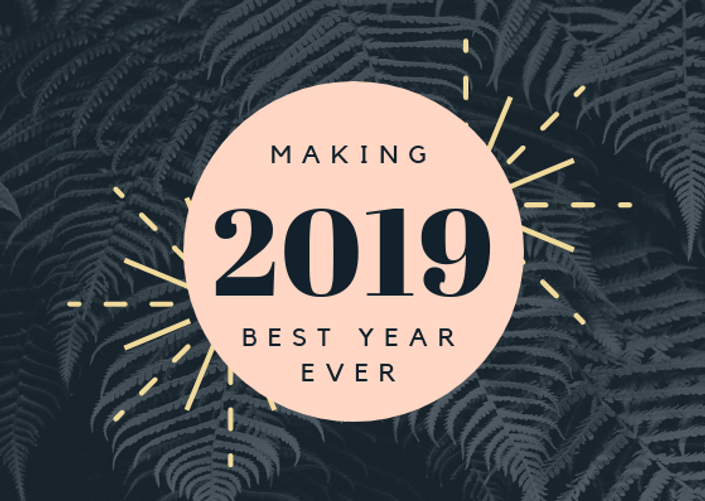 YOUR BEST YEAR YET - FOUNDATION BUILDING
1-week Online Program To Review 2018 And Build a Foundation For Your Best Year 2019
2018 is coming to an end.

How does that make you feel?

Overwhelming? Frustrated? Hopeful? Excited?

The end of the year usually awakens all these emotions in us. On one hand it reminds us that time flies, and it may even bring up an awareness of some "unachieved" goals for the year. Yet, on the other hand every ending means a potential for a new beginning and an opportunity to start fresh and create something new.

But here is the deal.
How many times have you said to yourself that this year everything is going to change?
In the past you've created whole lists of things that will improve your life... It all seems so easy and beautiful in the beginning. Yet, how many of these new year's resolutions actually stayed in your life long term?
If you are like most people, new year's resolutions do not produce lasting changes, no matter how much motivation we have in the beginning of the year.
Why?
Because motivation doesn't last.
I don't believe in motivation.
I used to. However, nothing seemed to stick, long term.
Every time I'd say to myself what I wanted to change, or how much I wanted to improve a certain area in my life... At first I'd start strong, but then lose motivation soon after. Not only that, it resulted in me sabotaging myself with guilt and shame since I felt like a failure. I couldn't understand why I couldn't just stick to something. No matter what I tried, it ended up making me feel even worse, and I couldn't escape the feeling of not being enough.
Until I got some help.


In Toronto, at the end of 2015 , I was fortunate enough to meet an ambitious and inspirational group of people who invited me for a daylong workshop to "finish the year right." I didn't know what that meant, but it felt right. We ended up going through the whole year, breaking it down to months. We focused on areas and goals to make a conscious overview of everything we experienced.
This helped me, more than I was able to fully understand at that time. For the first time I knew exactly where I stood. I knew what I loved about my (then) current state, what was missing and what I needed to do to improve it.

It offered me so many realizations about my life and myself. I created goals for the next year, and it seemed effortless. I knew exactly what I wanted and why I wanted it.
For those of you who have been following me for a while, you have probably heard the story of what happened afterwards. Soon after the new year, in February 2016, I experienced my re-birth that changed everything. It felt like something clicked within me and unlocked the doors to my soul. Nothing felt the same again.
I believe that "making order" in my head about the year ending was crucial to evoke the changes that followed.
When you know something deep within you, you don't need motivation to go and make it happen. With that knowing comes inner inspiration that lasts.
Ever since I first tried this method of reflecting back, and checking out what was really happening within me, I have felt in love.
I keep on using it at least every 3 months. I reserve time to do inner reflection to help me stay on track whenever I feel a little off. This helps me stay organized and productive, since I know exactly WHAT I want and WHY I'm doing it.
At the end of every year, I do my big "reflection and overview" of the year, over a period of 2 weeks in December.



I'm about to start it soon, so I came up with an idea!


Everything is more fun when done in groups!

Therefore, I've decided for the first time that I want to share these tools with you and create a wonderful end of the year for all of you that decide to join me.

HOW DOES IT WORK?
The program lasts 1 week.

THE FIRST PART IS ALL ABOUT:

REFLECTING BACK ON THE YEAR 2018

We are starting our group program on December 17th with a 1-hour webinar where you are going to get all of the information about the tools. If you don't make it to the webinar, you'll receive the recording.
You'll receive a spreadsheet to help you make an overview of the year.
Every required step will be explained in writing as well as discussed on the webinar and extra videos. You'll receive information in an email and have this information available to you at all times on this platform.
You'll have one week to go through the tools and do the homework that will prepare you for week two.
IN SECOND PATH WE ARE FOCUSING ON:


CREATING THE FOUNDATION FOR 2019
We'll have our second webinar on December 20th to go over the crucial steps to prepare you for a new year, set goals, and find your inspiration from within.
You'll receive a spreadsheet that will help you set goals and new habits for 2019.
Every required step will be explained in writing as well as discussed on the webinar and extra videos. You'll receive information via email and have this information available to you at all times on this platform.
All the guidance will be received, and the program officially finishes on Sunday, December 23rd.

All the material is going to stay available for as long as you want, so you can always go back and do the exercises again.

WHO IS THE PROGRAM FOR?
This program is for anyone that wants to review and reflect the year 2018 and set clear intentions for 2019 while being guided through the whole process step by step. You are the person this program is for, if you are ready to create lasting changes and New Year's Resolutions that are easy to follow.
ARE YOU READY TO MAKE 2019 YOUR BEST YEAR EVER?
Join a group of people with the same desire to better themselves and let's have fun together!
Whole program will include spiritual aspects of setting goals and will help you connect with your soul in order to hear your inner desires more clearly.
All the material will be available on the platform on December 17th.
This course is closed for enrollment.
Your Instructor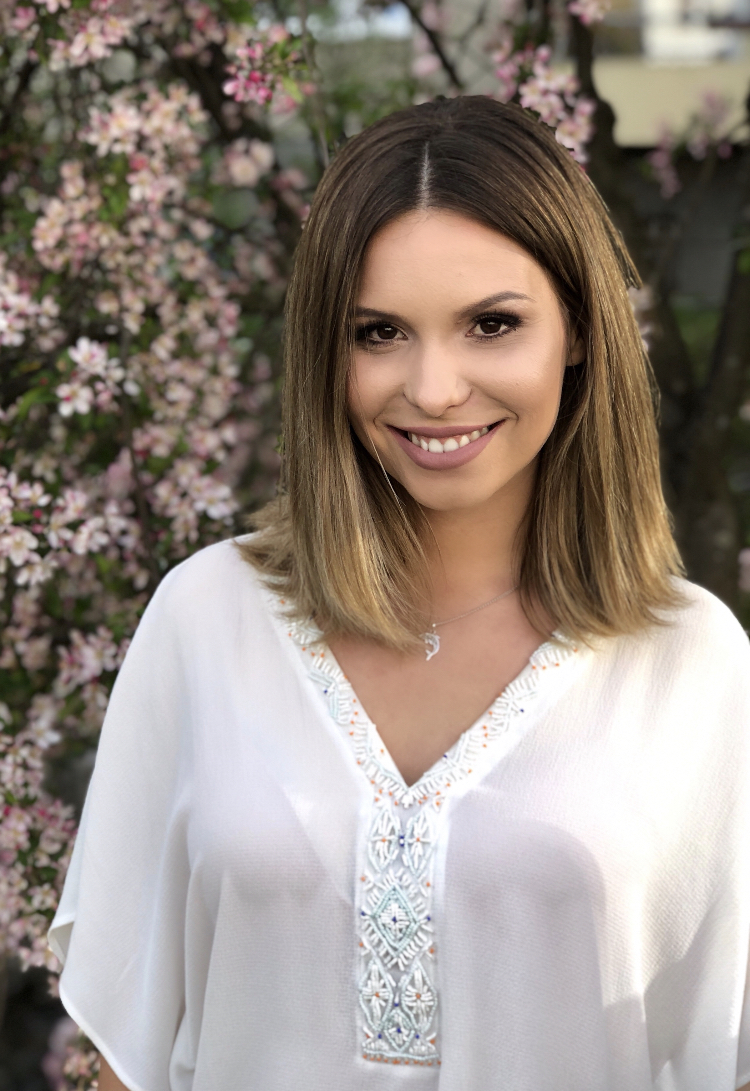 Taja is Happiness coach, Molecular Nutritionist and Spiritual teacher. She dedicated her life to spiritual growth and has been following the call of her heart to travel all over the world for the past 5 years.
She works with successful entrepreneurs, leaders and professionals that despite their external achievements still feel like there is something missing. With a holistic approach she can create a powerful mind, body and soul transformation. This helps them improve their overall well-being and live with more happiness, joy and fulfillment in both, work and private life.
She holds a Master degree in Molecular Nutrition and Bachelor Degree in Biochemistry. Her background allows her to combine different methods for breaking old patterns and creating lasting change.
She teaches straight forward tools to detach from day to day stress, build a solid emotional foundation and open your consciousness to receive more guidance and support from higher realms.
Her work is a combination of deep understanding of mindset, psychology, spirituality, law of attraction, Theta Healing, human science and most importantly: her own experiences.
---
Course Curriculum
REFLECTING BACK ON THE YEAR 2018
Available in days
days after you enroll
CREATING THE FOUNDATION FOR 2019
Available in days
days after you enroll
Frequently Asked Questions
When does the course start and finish?
The course starts now on Monday, December 10th and finishes on Sunday, December 23rd. All the content will remain on the platform and you'll have the access to everything anytime you want.
How long do I have access to the course?
After enrolling, you have unlimited access to this course for as long as you like - across any and all devices you own.
All the content will be shared with you openly and is a part of intellectual property. You are expected to keep the content for your own use only. Due to openly shared content, there is no option for refund. If you have any questions, we are happy to assist you.
This course is closed for enrollment.