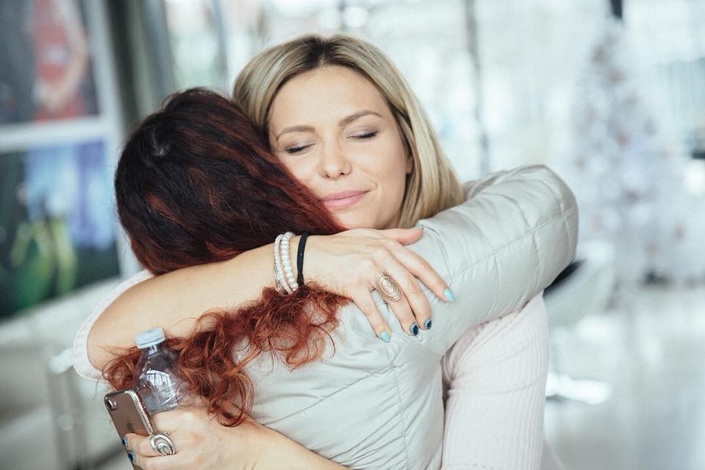 Earn Yourself Peace of Mind
1-on-1 Coaching and Healing with Taja Karner
Hello my beautiful soul!
I have a question for you… How are you? I mean, how are you REALLY?
Let's forget that the whole world expects for you to answer that you are good, and everything is perfect. Let's take the feelings of guilt, shame and disappointment aside and be honest with each other.

How do you feel? Are you feeling stressed?
Do you miss feeling loved and appreciated?
Do you feel like no matter how much you try, you never do or give enough?
What about your relationship with yourself…
Do you nourish yourself enough?
Do you speak kindly to yourself or do you keep on blaming yourself for all the mistakes you've made?
Do you feel good in your skin?
Do you feel comfortable, proud and strong?
Or do you struggle walking into a room full of people without feeling discomfort?

How is your career?
Have you reached your dreams?
It's very likely that you used to dream about being where you are right now… but does it actually feel like a dream?
When was the last time you asked yourself these questions?

Life is more than what meets the eye. We are not just our careers, our bodies and our external success. We are so much more, yet most people are afraid to go deep within, and find that missing component that they've been searching for.
To totally honest, I use to be one of them! I was such an achiever - I always thought that my next accomplishment would get me what I was searching for. I did my best, and still felt like it wasn't enough. The more goals I conquered, the less connected I felt.
Have you ever experienced that?
Isn't it sad how we hurry through life believing that we need to make something happen ASAP?
What for? Where are we running to?
It's obvious that we are chasing something, yet we are searching it in all the wrong places.
Sooner or later we all need to ask ourselves:

"What is the point?"

It doesn't matter how perfect our lives look on paper, the real questions we need to ask ourselves are:

Are you happy?

Do you have peace of mind?

Are you living this life fully and with joy?
If you are still reading, you might have realized that you want more from life. That's great! Don't feel bad for acknowledging this. There is always the next level. Most of the people see the next level as the next achievement... I believe that the biggest next level anyone can achieve is to raise awareness and see their lives through a higher perspective. That's where real peace and happiness are found.
Ever since I've walked this path and came out on the other side, I'm committed to help others go through this transformation. My mission is to be the person for others I wish I had when I was in this process.
HOW CAN I HELP YOU
Below you'll find a list of the subjects that can be covered and achieved with our work together. However, creating a shift that will offer you a stable peace of mind and happiness is an art. Everyone is coming from different backgrounds, states of mind, stages in their lives, and also have very different goals and dreams on where they want to be. Therefore, the specific order of sessions and healings we use is based on the needs of each individual.
Yet, I don't want you to make any decisions based on the words on the paper. I want you to feel the experience on your own skin. If you are want to raise your awareness, learn how to feel greater happiness and how to earn yourself unshakable peace of mind, let's talk. I'm happy to book some time for you and give you the real-life experience of having me as your mentor.
Your Instructor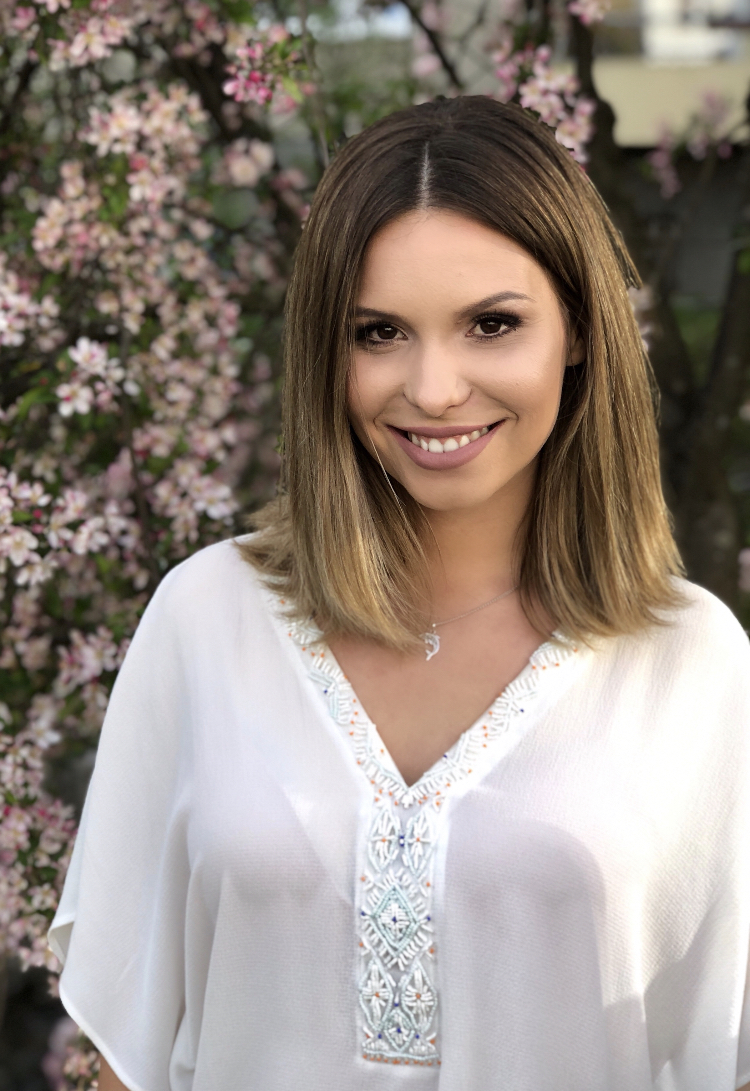 Taja is Happiness coach, Molecular Nutritionist and Spiritual teacher. She dedicated her life to spiritual growth and has been following the call of her heart to travel all over the world for the past 5 years.
She works with successful entrepreneurs, leaders and professionals that despite their external achievements still feel like there is something missing. With a holistic approach she can create a powerful mind, body and soul transformation. This helps them improve their overall well-being and live with more happiness, joy and fulfillment in both, work and private life.
She holds a Master degree in Molecular Nutrition and Bachelor Degree in Biochemistry. Her background allows her to combine different methods for breaking old patterns and creating lasting change.
She teaches straight forward tools to detach from day to day stress, build a solid emotional foundation and open your consciousness to receive more guidance and support from higher realms.
Her work is a combination of deep understanding of mindset, psychology, spirituality, law of attraction, Theta Healing, human science and most importantly: her own experiences.
---
THEMES OF COACHING & HEALING SESSIONS that can be covered:

CLEARING LIMITATIONS and GAINING CLARITY:
‣ Decode your life - spot your subconscious limiting beliefs that are determining your life. Decode yourself from the rules of society, from what is right and wrong (limiting beliefs stored in your DNA - from your ancestors or your past lives - are cleared on a subconscious level with Theta healing technique)
‣ Learning how to break free from you story and seeing the bigger picture
‣ Creating your own version of success!! Finding what really matters to you when no one is there. Finding what goals do you want to achieve, even if others say it's too much. Finding your WHY!
‣ Finding who you need to be to have what you want. Finding what you need to say to yourself, and how you need to behave. Creating new habits in daily life that will help you reach your dreams.
SPIRITUALITY & SOUL HEALINGS:
‣ Healing the distortion of love - Redefining love. Learning how to tap into the stream of infinite love and how to feel the unconditional love
‣ Healing a broken soul (if needed); collecting the soul fragments lost in traumatic experiences to increase soul integration
‣ Clearing the relationship you have with your parents on a subconscious level, including any past wounds and traumas
‣ Exploring your soul themes - what are the lessons that you came here to learn, what is your purpose
‣ Future reading
‣ Practicing awareness, observing your life, spotting coincidences
‣ Learning how to manifest, how to create with ease, creating miracles and synchronicities
‣ Learning the importance of the present moment, practicing being more present, alert, mindful etc.
‣ Learning and practicing to get your peace and happiness less conditioned on outcomes
‣ Learning basic Theta Healing techniques to connect with your Higher Self, getting the guidance for your life, hearing your spirit guides, connecting with people that have transition to other side, learning how to channel (if desired and being ready)
‣ Learning and embracing the principles of Divine Selfishness and taking on your soul responsibilities
‣ RELATIONSHIPS
• Realizing why certain relationships are there, what you need to learn and learning the lessons
• Psychic readings of your soul contracts with the people in your life, what are you here to teach each other, breaking free from arguments
• Looking into narcissistic behaviour of people around you, breaking free from being their supply
HEALTH & BODY:
‣ Body analysis and feedback of your condition, based on the symptoms your body is sending you daily
‣ Guidance for improving your health and learning how to listen to your body
‣ Personal meal plan (if needed)
‣ Supplement recommendations (if needed)
‣ Personal Detox Cleansing plan (if needed)

HOW WE MAKE IT WORK:
‣ Weekly accountability
‣ 120 min coaching + healing session per week (high-end option - if desired can be reduced)
‣ Guided self-observation and self-exploration through weekly exercises
‣ Written summary after every session
‣ Available for message support in between sessions
‣ Personalised guided meditations for starting your day/going to sleep/preparing for an important meeting/ boosting confidence (whatever needed)
‣ Personalised affirmations - recorded or written down

Frequently Asked Questions
This seems like lots of things, what if I'm too busy to go through this?
No worries, I understand that sometimes life gets busy. However, don't expect it to get any less busy in the future if you don't change something today. We can always make the program less intense and start with the most important topic. If you are busy and stressed a lot, how about starting with creating peace of mind in stressful situations? If you feel stressed, this is a big enough reason that this program is a must for you.
What if my main struggles are with relationships? Can we just focus on this?
The truth is, every relationship is a mirror of your relationship with yourself. The reason we struggle is because we haven't found that connection with ourselves. Once we do, we become unshakable and can feel compassion for everyone else. All of your relationships will improve once you improve your connection with yourself, and understand the principles behind human psychology. You'll learn a lot about people and be able to read them much faster.
Can I only take the nutrition plan?
I used to work primarily as a nutritionist, and honestly - it never created a lasting change. Why? Because telling you what to eat isn't the most important thing. The most important thing is to find your why, stay focused and get rid of the spiritual blockages that are taking you away from your commitments.
There is so many options, how would I choose what I want?
Actually, you won't need to. We'll have the introduction session and you'll explain your current situation vs your desired situation in detail... then I'll take some time to study your patterns, read your aura and spiritual blockages and create an approximate plan for you. It can always change, because once we start a program, events can easily turn the pace. I believe that God is laughing when we are making plans. :) And one of the crucial lessons that we are learning is to be flexible and flow with whatever comes. That's a goal in this program as well.
What if I feel scared of the changes?
That's totally normal, anything that is uncertain feels scary. However, let me tell you that if you are reading this, you are ready for it! And most importantly... Every change that will happen, needs to happen anyway. So instead of waiting years until you come to the "enough is enough" rock bottom, you have a chance now to take the destiny in your hands. Not only that, I'll be there to support you and stay by your side. There is nothing to fear.
HOW DO YOU KNOW IF THIS IS SOMETHING FOR YOU
If reading this got your interest, let's talk. I believe that in order for us to make this work, we both need to like each other and have that initial sparkle that make us move mountains together. Therefore, there is no need to rush anything before we are both completely satisfied. :)


I'm inviting you to schedule a deep powerful conversation where we can meet each other and talk about your life - what makes you feel stuck, what is holding you back, how can we make it better etc... We're going to review your current state, talk about your goals and create a structure to get you there. This is not going to be a "sample" version, but the real example of how the coaching and healing sessions would look like. Now, let's create some magic together :)

HOW?
Enroll into this course for FREE and I'll follow up to schedule a call.

Looking forward to get to know you better! :)

Thank you for your trust!

Taja Karner,

Founder of Soulful Contributors
This course is closed for enrollment.