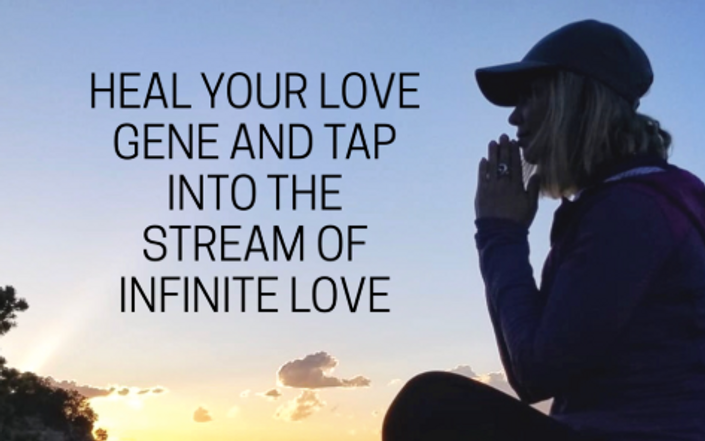 Heal The Love Gene
Remove The Blockages That Are Preventing You From Feeling (Self-)Love
Course starts at 21st of November - which is also the last day to enroll,
after that the enrollment will be CLOSED.


I'm inviting you to join me for a 6-weeks DEEP transformational work to remove the blockages that are preventing you from feeling (self-)love!
How to know if your ability to feel love has been blocked?


Here are some of the ways how the blockages of love can manifest in your life:
You feel like you are not good enough as you are, so you constantly try to prove.
You feel like you always need to chase love.
You are always the one trying to hold it all together.
Your motivation is to prove yourself to the world.
You feel so much pressure from other people's expectations.
You are afraid to disappoint others so you always try to do what it's expected from you.
You want to help everyone and you are overly pleasing people.
You feel like you don't belong to this society and that no one really gets you.
You often feel alone, even if you are surrounded with people.
You are afraid to show the world your true self, because you don't want to be rejected.
No matter what partner you have, you still feel like there is something missing.
You are doubting yourself often.
You are attracting unavailable or uncommitted partners.
You are attracting partners with narcissistic traits.
You are easily manipulated by others.
Your self-worth depends on your partner's mood.
You want to control your partner to behave in a certain way so that you feel loved.
You struggle to accept yourself fully.
You are feeling guilty for being so needy and emotional but it sometimes seems impossible to stop it.
You have a hard time dating as who you are since you feel a pressure to be perfect.
You believe someone out there will save you and after that everything will be okey.
You feel incomplete and you are hoping for someone who will complete you.
You have hard times letting go of people who are not good for you.
ALL of the above manifestations are the results of the limiting beliefs that are stored within your LOVE GENE.


---
How come all of the above is connected with our beliefs around love?

In all of the above cases, we are BELIEVING THAT LOVE IS COMING FROM OTHERS. We are afraid how others will perceive us, because we believe others are our source of love.
And even though it's true that the love can be multiplied by others, the real source where LOVE HAS TO start is within ourselves.
Since most of the people don't have a strong LOVE FOUNDATION within themselves, they are relying only on others to make them feel loved.

If this feels like you, you are not alone.

This has been my life-story!
I've been constantly searching for approval from the outside, craving for someone who will save me and tell me I'm good enough. I was hoping for a perfect partner who would complete me. Yet, with all my past relationships I've been very needy and demanding, slowly pushing them away and trying even harder to chase them back. I've attracted many partners with narcissistic traits and they just confirmed what I felt inside: that I'm not good enough and that it's my fault the relationship is not working. Even if a partner seems to be a good match, I couldn't feel the love that I desired on a longer run. All I ever knew was co-depended relationships.

My distorted perception of love has manifested in other areas as well. I've tried so hard to never disappoint people therefore I often did what was expected from me, even if I was not enjoying it. I was craving to be rescued and I was desperately trying to rescue everyone else. I've got to believe that the world is against me and that I'm here all alone - no matter how many people is there around me. I didn't feel the connection. I always felt like something is missing. I desperately tried to fill that void by working harder, achieving more and proving my worthiness.

It's been 8 years since I actively started working on myself, but it wasn't until 2 years ago when the events in my personal life pushed me to see the bigger picture around distortion of love. I've started to dive deep within myself to unlock my heart. My job was clear: I needed to understand where all the blockages of love are coming from and how to heal it for good. The results cannot be expressed with words. My personal healings and realizations has totally shift my life and my inner state.

It's fascinating how much my inner work has done for my romantic relationship, family relationships, business and fulfilment. I've never felt so loved and trustful in the relationship (even though we are having a long-distance relationship which makes it even harder). I've never had such a loving and co-creative relationship with my parents and it's the first time I'm feeling totally understood by them. And I've never been more clear about my life mission, standing in my own truth and knowing exactly what is mine and what is not.


Everything I did for my personal growth and healing of my love gene is summed up into this course.

WE WANT POWER,
BUT WE SEARCH IT IN ALL THE WRONG PLACES.
We live in a society where power is believed to be the force outside ourselves.
We suffer from the ego's idea of being powerful.
We are projecting power into having lots of money, followers and fame.
We believe that power is something that needs to be earned.

Yet, OUR SOULS CRAVE THE REAL POWER.


THE REAL POWER IS ALIGNMENT WITH OUR TRUE NATURE.
ALIGNMENT WITH SELF,
ALIGNMENT WITH LOVE.
In this 6-weeks program, we are going to set you free from 3 main limiting beliefs that we have around love:

Love is coming from an external sources.
We have to sacrifice for love (we have to earn it).
We need to prove that we are good enough to be worthy of receiving love.
This is a program where you will get to understand what is stored within your LOVE GENE and see how it's influencing your life.



With the help of coaching videos and homework assignments you will:
Start to understand how your upbringing - your parents' and siblings' behaviour and your childhood experiences influenced your perception of love.
Understand yourself and your family from a whole new perspective.
Investigate what love patterns run within your family and what lessons are they trying to teach you. Once we learn the lessons the patterns don't need to repeat anymore - that's our goal here.
Evaluate your past (and current) relationships and see what has been coming up for you often and take responsibility for your part.
Acknowledge what limiting beliefs has all of this experiences and programming imprinted within your love gene and really evaluate which one are serving you and which one are actually blocking love.
Do the shadow work - you will face the parts of yourself that are pulling you down even though you might not even know they are there.
Connect with the true reference of love that is hidden within you. You'll remind yourself of that amazing feeling that you can tap in - at all times.
Visualize and call in the love life as you deserve it.
Open yourself up for the next level relationships with yourself and others.
Receive tools that will help you tap back into the stream of infinite love whenever needed.

With the help of healing meditations and Q&A sessions you will:
Experience powerful healing where you will recollect all the lost soul fragments (lost energy that you left with your previous partners, family members or other emotionally-charged relationships) and integrate your whole soul back within your body. This healing will help you feel complete and whole. It will also make you more connected with yourself, being more centred and having more clarity of who you are since you're energy won't be all over anymore.
Receive an amazing healing where you'll replace the limiting beliefs within your love gene with empowering new stories and implement them in your subconscious mind with the help of Theta Healing technique.
Experience a healing of your old story and how you perceived yourself and replace it with story of compassion and forgiveness.
BONUS: You'll receive a bonus healing meditation to cut the cords with people where relationship seems karmic and where there are soul contracts that are not serving you anymore.
What are some of the benefits when you heal the blockages of love?
You are going to feel whole and complete - without depending on another to complete you.

You will become a powerful manifestor of your dreams since your vibration rise!

The feeling that something is missing will disappear.

You are going to attract better relationships (romantic, friends & business).

Your relationship with your family can improve by your understanding of where their behaviour is coming from.

It becomes easier to believe in yourself and live your own truth.

Clarity of knowing who you really are - what is yours and what is not.


Enjoying your alone-time and not feeling lonely anymore.

Learning to say "no" when it's needed.

Being able to let go of the people who are no longer serving you.

Healing your broken heart.

Feeling connected with yourself and finding it easier to connect with others.
How does the program work?

THE OFFICIAL LAUNCH OF THE PROGRAM IS ON 21st OF NOVEMBER 2019 and it lasts 6 weeks.

Once the program starts, you'll receive weekly coaching videos and assignments that will guide you in your inner work. Getting a new perspective from coaching is awesome - yet if you don't dive within yourself and figure out how you've been influenced by your environment, you don't get the actual lasting change. Therefore every video will be there to help you understand yourself and do the work that is needed to shift for good.

Every two weeks - meaning 3 times within a duration of the course, we are going to have LIVE Q&A session where I'll be answering any questions that has been coming up for you.

You are also going to receive 3 recorded healing meditations that will help you shift the beliefs on a subconscious level. One of them has been recorded live in the powerful energy of Sedona, Arizona. ;)

All the materials stays on this platform and you can return to any of the videos/meditations anytime.
What's included in the course?


6x 60min coaching video (6x 200$)

6x deep homework assignment (6x 50$)

3x deep healing meditations for subconscious changes (3x 150$)


3x LIVE Q&A group coaching call with me (3x 300$)

Tools for daily cultivation of love within - 500$

BONUSES - 300$




TOTAL VALUE:

3,650$
---

Within this course you get all of that for one-time payment of 499$*
---
*This price is available until 21st of November 2019. After that the course is going to be closed for enrollments.

If you want to personalize this course with 1-on-1 healings and personal guidance for your homework assignments, you can add 2x 90min sessions with Taja Karner.

Total value of personalized course is 4,650$

Now you can get it for 999$* only!
(Limited space, so reserve your spot fast!)


*This price is available until 21st of November 2019. After that the course is going to be closed for enrollments.
Your Instructor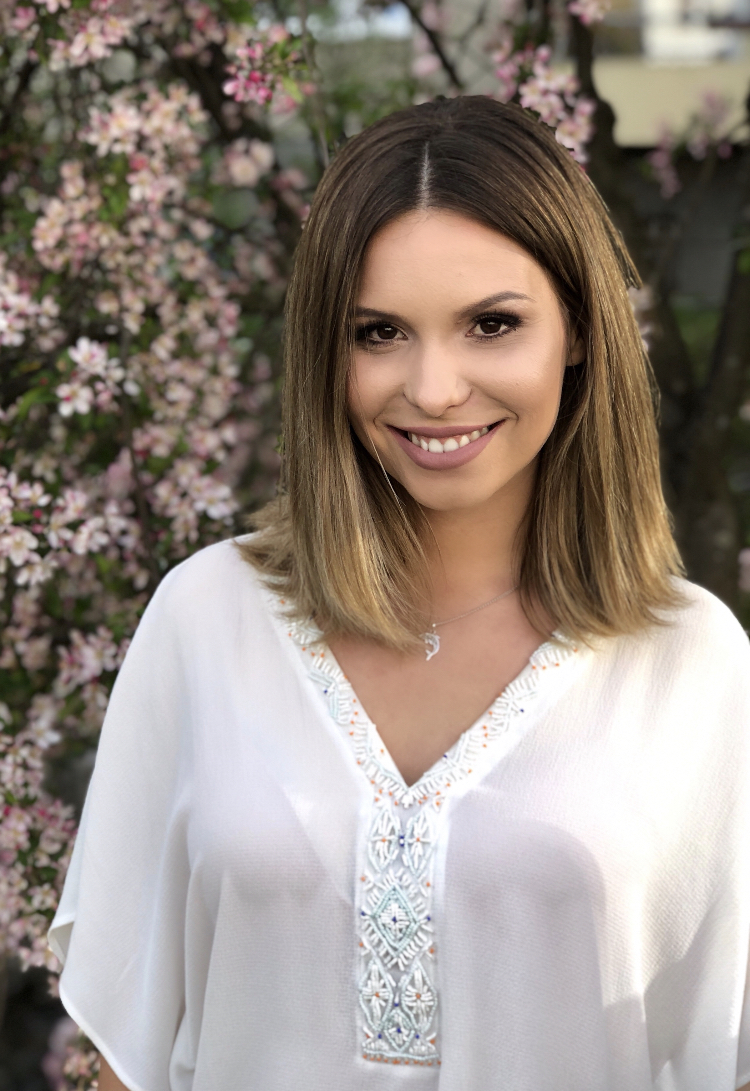 Taja is Happiness coach, Molecular Nutritionist and Spiritual teacher. She dedicated her life to spiritual growth and has been following the call of her heart to travel all over the world for the past 5 years.
She works with successful entrepreneurs, leaders and professionals that despite their external achievements still feel like there is something missing. With a holistic approach she can create a powerful mind, body and soul transformation. This helps them improve their overall well-being and live with more happiness, joy and fulfillment in both, work and private life.
She holds a Master degree in Molecular Nutrition and Bachelor Degree in Biochemistry. Her background allows her to combine different methods for breaking old patterns and creating lasting change.
She teaches straight forward tools to detach from day to day stress, build a solid emotional foundation and open your consciousness to receive more guidance and support from higher realms.
Her work is a combination of deep understanding of mindset, psychology, spirituality, law of attraction, Theta Healing, human science and most importantly: her own experiences.
---
Frequently Asked Questions
When does the course start and finish?
The course starts on 21st of November 2019 and lasts 6 weeks! If you join after this day, the course starts as soon as you enroll and the system will automatically guide you through with emails and videos for the duration of 6-weeks.
How long do I have access to the course?
How does lifetime access sound? After enrolling, you have unlimited access to this course for as long as you like - across any and all devices you own.
Are refunds available if I'm not happy with the course?
We do not offer a money-back option. We highly doubt that you'd be unsatisfied with the course and we believe that there are no mistakes in life. If you felt pulled towards buying this course, there is something in it that you need. You can always come back to it later. :)
What if I'm not sure I'll be able to keep up with the content?
No worries. Everything is designed in a way that you can do it totally self-paced. Feel free to take as much as you need. However, we do advise you to commit to going through all of it, since lectures are relating to each other and you don't get the whole effect by quitting to fast.
Will I be able to chat with other participants?
Yes. Below every lesson and asignment you will be able to comment on your progress and share your experience with others.
Is this course suitable for me if I'm already in a relationship with my ideal partner?
Absolutely! This course is mainly about your relationship with yourself, which also influences every other relationship in your life. I'm sure that no matter where you stand, there is always an upgrade available. With this course, you have a chance to take your relationship with your partner to whole new level.
This course is closed for enrollment.
Have any other questions?

Feel free to contact me on [email protected] and I'll be happy to assist you!

Can't wait to start this journey with you.

Taja