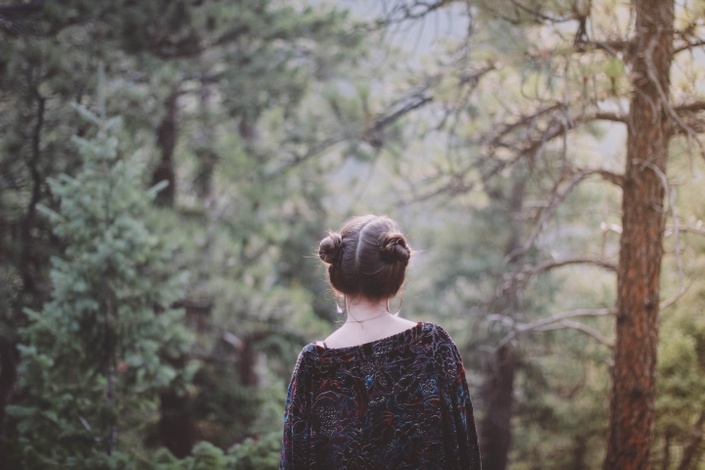 Meet Your Soul
21-day challenge to Connect with the Power Within & Gain Unshakeable Confidence and Clarity
If you feel like you're working and hustling, yet not seeing the results in your life that you want, MEET YOUR SOUL is where I'll take you on a 3-weeks journey of connecting with your ultimate guide - your soul - that will give you all the answers that you are missing.

This course is where we get straight to the core: You will develop a relationship with your soul that is going to smash out your doubts, fear and insecurities. If you ever wanted to walk through this life (and whatever it throws at you) with ease and full faith, knowing within that you are guided and supported no matter what and having undeniable clarity of where you are going, then this is the right course for you.
SOUNDS FAMILIAR?

Working hard and trying your best but still feeling like it's not enough?

Caring too much about what other people think?

Lacking CLARITY what to do and where to go?

Stressing out too much and not knowing how to stop it?

NOT doing what you know you should be?

Feeling guilty for not having the results that you wanted?




Do you recognise yourself in any of the above feelings?

Don't feel bad if you do. This are common feelings that we feel when disconnected from our ultimate mentor and guide - our soul. It's something that we all have in common.

The separation from our soul makes us feel like we are separated from everyone and no matter how much we try nothing seems to fix this feeling.

Trust me, I know this cycle very well myself.

However, the key to make a lasting change is to stop searching for that connection everywhere around you and start building it within.

I'm not exaggerating when I'm saying that this connection within is what changes your life around FOR GOOD.

---

SO LET ME ASK YOU...

...ARE YOU READY TO:
STOP being in your own way to success?


Start OWNING yourself and be who you've always meant to be?

Not give a s**t about other people's opinion?

Take a FULL responsibility for your life?

Commit to nourish YOURSELF and do what it takes to feel happy and fulfilled?
IMAGINE FOR A MOMENT...

Imagine that you could meet a mentor, supporter and sponsor that is highly more advance than you, have experience it all and have the answers to all your questions and solutions to all your struggles.

Not only that, they'd be willing to spend 24/7 with you and you'd never again need to walk alone!

Sounds too good to be true?

Well, it gets even better!

This mentor, supporter and sponsor is WITHIN you 100% of the time!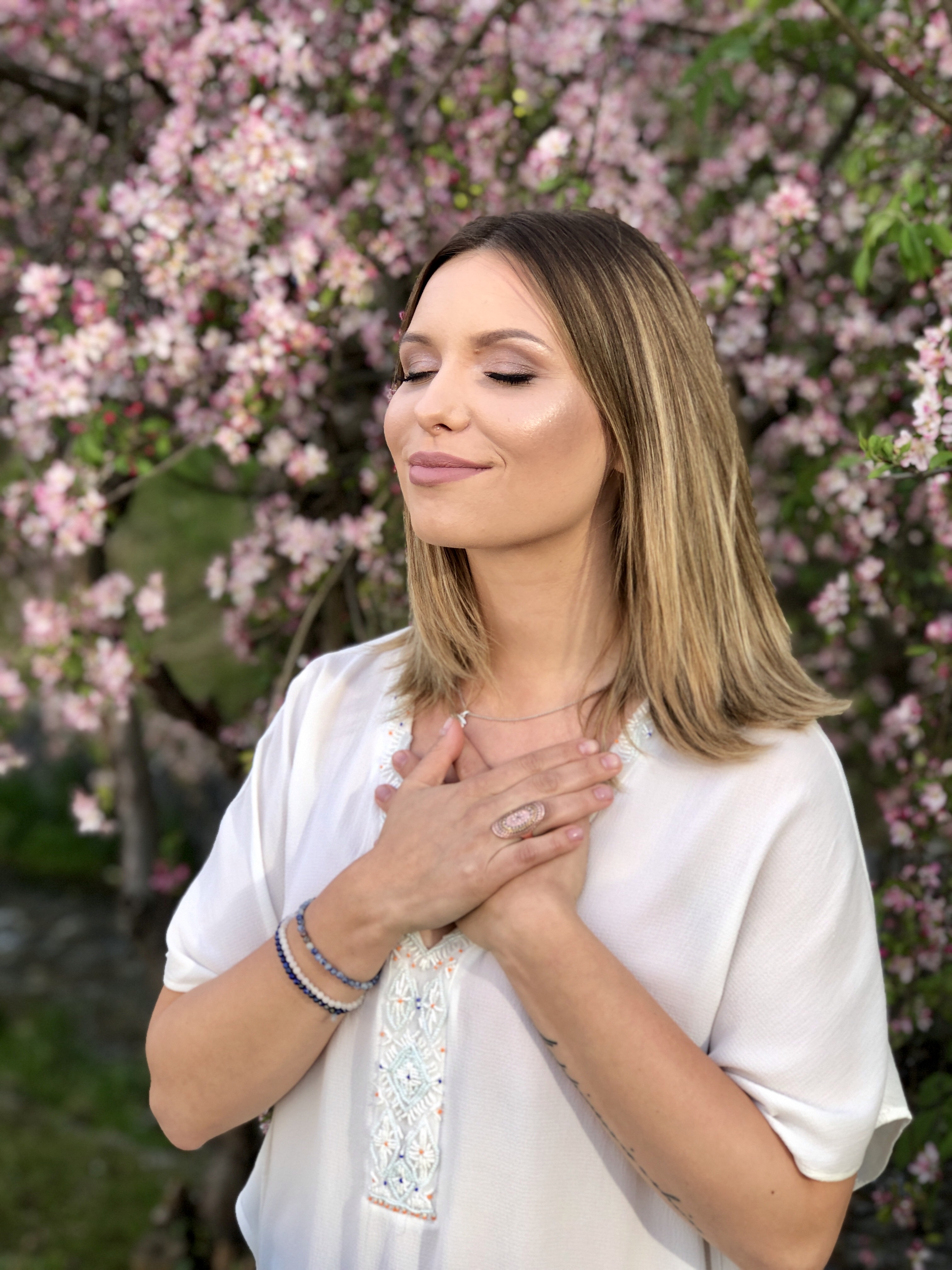 Imagine what could you do if you take time to connect with this powerful force everyday.

How would your life change if you always have the clarity what to do next?

What would you be able to do if you always feel supported?

How would the relationships with your beloved ones change if you feel loved and empowered daily?

How would this influenced your partner, children, family and co-workers if you could be present in the moment with them?
IT WOULD BE AWESOME, RIGHT?!


But let's be honest...

We are hearing it ALL the time how important it is to take time to meditate, relax and connect with our hearts... but putting it into a practice doesn't seem that easy.

I get it.

It's not easy if you want to do it by yourself and without a system. I've learned that the hard way.

However, it's something totally else when you are building a habit together with a group of like-minded people with TESTED system that WORKS.


They say that WORDS don't teach, but ACTIONS do.


Therefore, I've designed this program in a way that it consists of 6x 3-days challenges that will challenge you to ACT every day in the service of your soul.


This course is designed it a way that will make this 3 weeks FUN, PRACTICAL and LIFE-CHANGING.


My mission is to get you SOOO excited about this practice that connecting with your soul becomes as natural to you as brushing your teeth.

ABOUT THE PROGRAM:

Program official starts on 29th of September and it lasts 3 weeks.

Within those three weeks you'll get:
6x recorded coaching video on selected themes (value 500$)


6x 3-days challenges specifically design to open up the connection with your soul (value 500$)


2x Recorded guided mediation that will help you release the blockages and connect with yourself even deeper (value 200$)


Weekly guidance to reflect on your changes (value 100$)


BONUS 1: Only for the first group (anyone enrolled before 29th of September) - LIVE Q&A webinar with Taja (value 300$)
BONUS 2*: Within people that enroll before 29th of September, we are going to randomly select ONE person that receives 1-on-1 online 60min healing session with Taja totally FOR FREE (value 300$)


TOTAL VALUE: 1,600$ + 300$*(for the winner) = 1,900$




WITHIN THIS COURSE YOU ARE GETTING
ALL OF THIS FOR ONLY 99$



PRE-LAUNCH OFFER:
GET EXTRA -40 % if you enroll before
29th of September 2019!

USE CODE: PRELAUNCH



TOTAL PRICE WITH THE CODE

ONLY: 59$


This course is closed for enrollment.
Your Instructor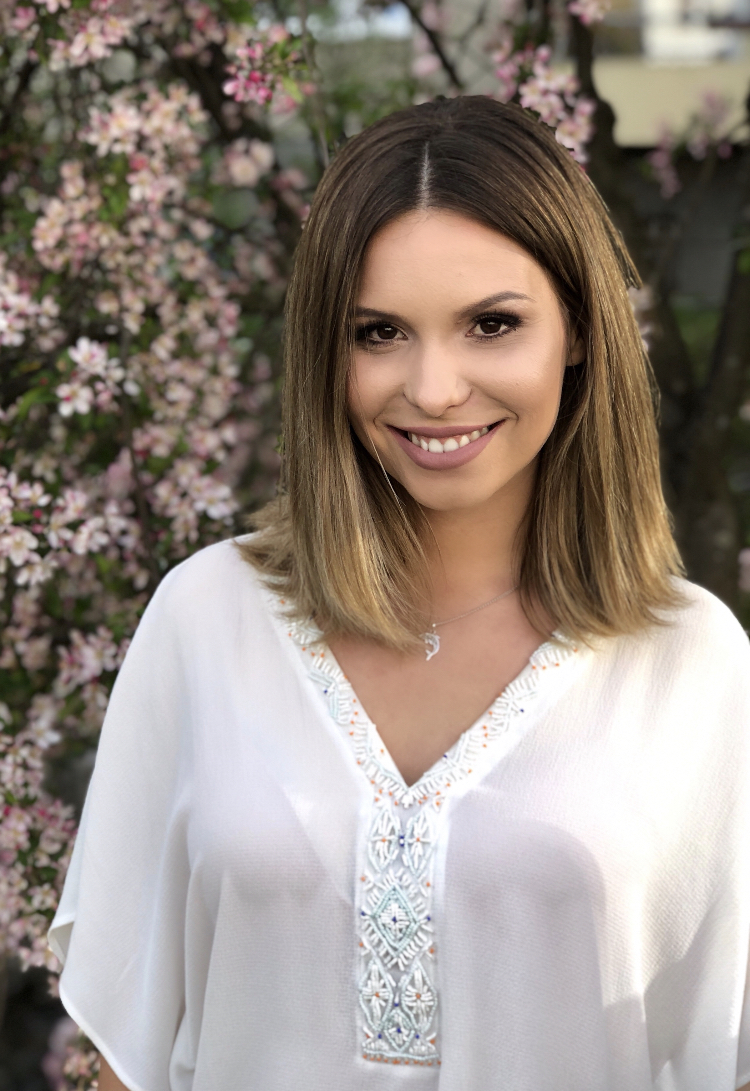 Taja is Happiness coach, Molecular Nutritionist and Spiritual teacher. She dedicated her life to spiritual growth and has been following the call of her heart to travel all over the world for the past 5 years.
She works with successful entrepreneurs, leaders and professionals that despite their external achievements still feel like there is something missing. With a holistic approach she can create a powerful mind, body and soul transformation. This helps them improve their overall well-being and live with more happiness, joy and fulfillment in both, work and private life.
She holds a Master degree in Molecular Nutrition and Bachelor Degree in Biochemistry. Her background allows her to combine different methods for breaking old patterns and creating lasting change.
She teaches straight forward tools to detach from day to day stress, build a solid emotional foundation and open your consciousness to receive more guidance and support from higher realms.
Her work is a combination of deep understanding of mindset, psychology, spirituality, law of attraction, Theta Healing, human science and most importantly: her own experiences.
---
Course Curriculum
Welcome to Meet Your Soul
Available in days
days after you enroll
Lesson 1: Expand Your Awareness
Available in days
days after you enroll
Lesson 2: Accept Soul As Your Guide
Available in days
days after you enroll
Frequently Asked Questions
When does the course start and finish?
The course starts on September 29th, 2019 and last 3 weeks. If you join after this day, the course starts as soon as you enroll and the system will automatically guide you through with emails and videos for the duration of 3-weeks.
How long do I have access to the course?
How does lifetime access sound? After enrolling, you have unlimited access to this course for as long as you like - across any and all devices you own. You can go back to challenges and repeat them anytime you feel it's needed. The challenges are designed in a way that you can make them harder anytime you come back. :)
Are refunds available if I'm not happy with the course?
We do not offer a money-back option. We highly doubt that you'd be unsatisfied with the course and we believe that there are no mistakes in life. If you felt pulled towards buying this course, there is something in it that you need. You can always come back to it later. :)
Is this for me if I'm new to meditation and spirituality?
Absolutely! The course is built in a way that suits both - beginners and advanced! Within this 3-weeks you are about to get into the habit of meditating, go deeper in your practice and get to know yourself from a whole new level.
What if I'm not sure I'll be able to keep up with the challenges?
No worries. Everything is designed in a way that you can do it totally self-paced. Feel free to take as much as you need. However, we do advise you to commit to doing it within a minimum of 3-weeks as designed since consistency is the key to get the best results.
Will I be able to chat with other participants?
Yes. Below every lesson and challenge, you will be able to comment on your progress and share your experience with others.